30 Mar 2021
Please sign up to participate on the Custodes Libertatis team for Carry the Load's Memorial May national relay! Every dollar our team raises through its Carry the Load participation will be received directly by Custodes Libertatis Memorial Foundation. Join our team here: carrytheload.org/custodes.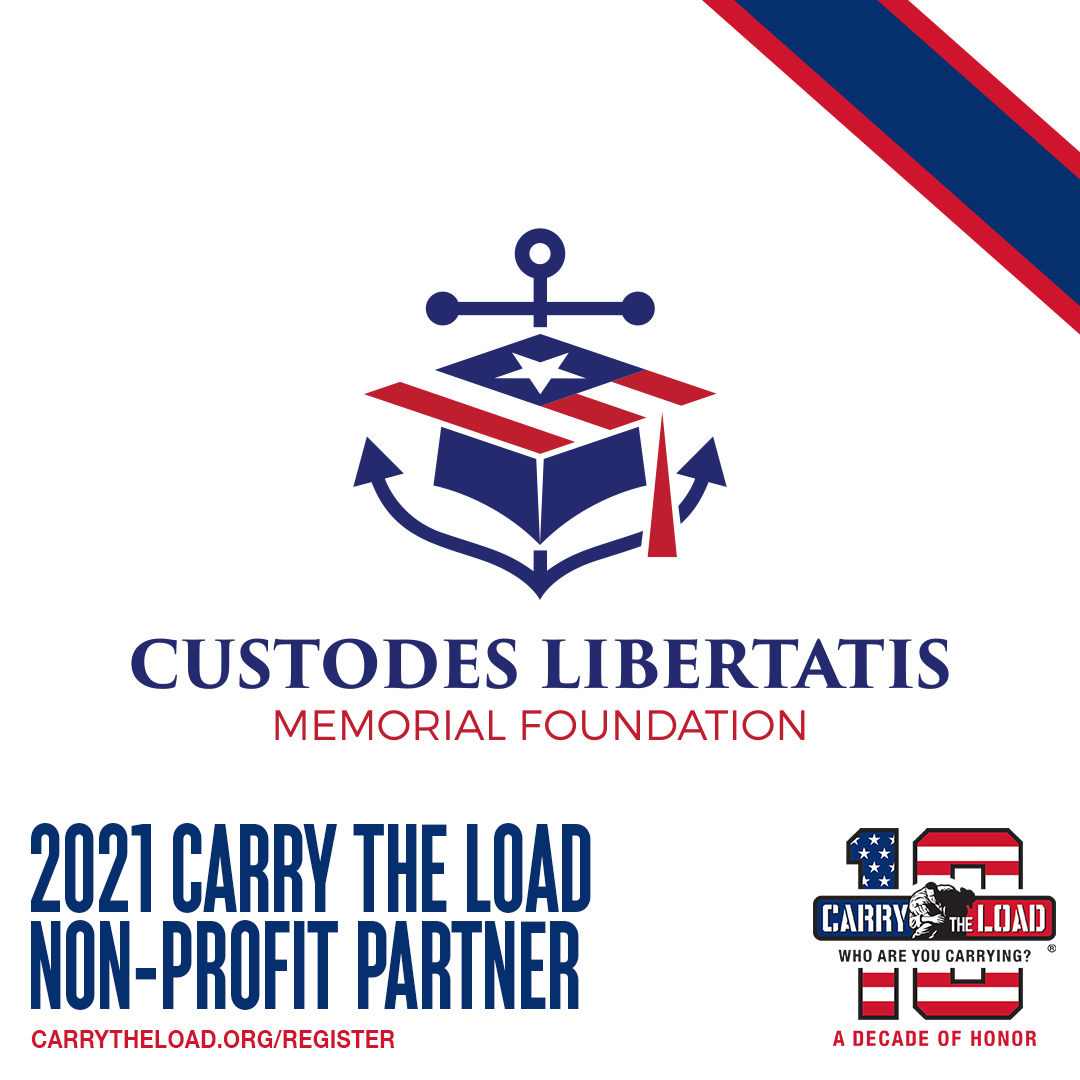 ---
30 Jan 2021
Custodes Libertatis will partner with Carry the Load for the 4th consecutive year!
---
23 Mar 2020
Custodes Libertatis will present to members of the United States Naval Academy Alumni Association's Council of Class Presidents at 12:45pm EST on April 29th, 2021
---
11 Feb 2019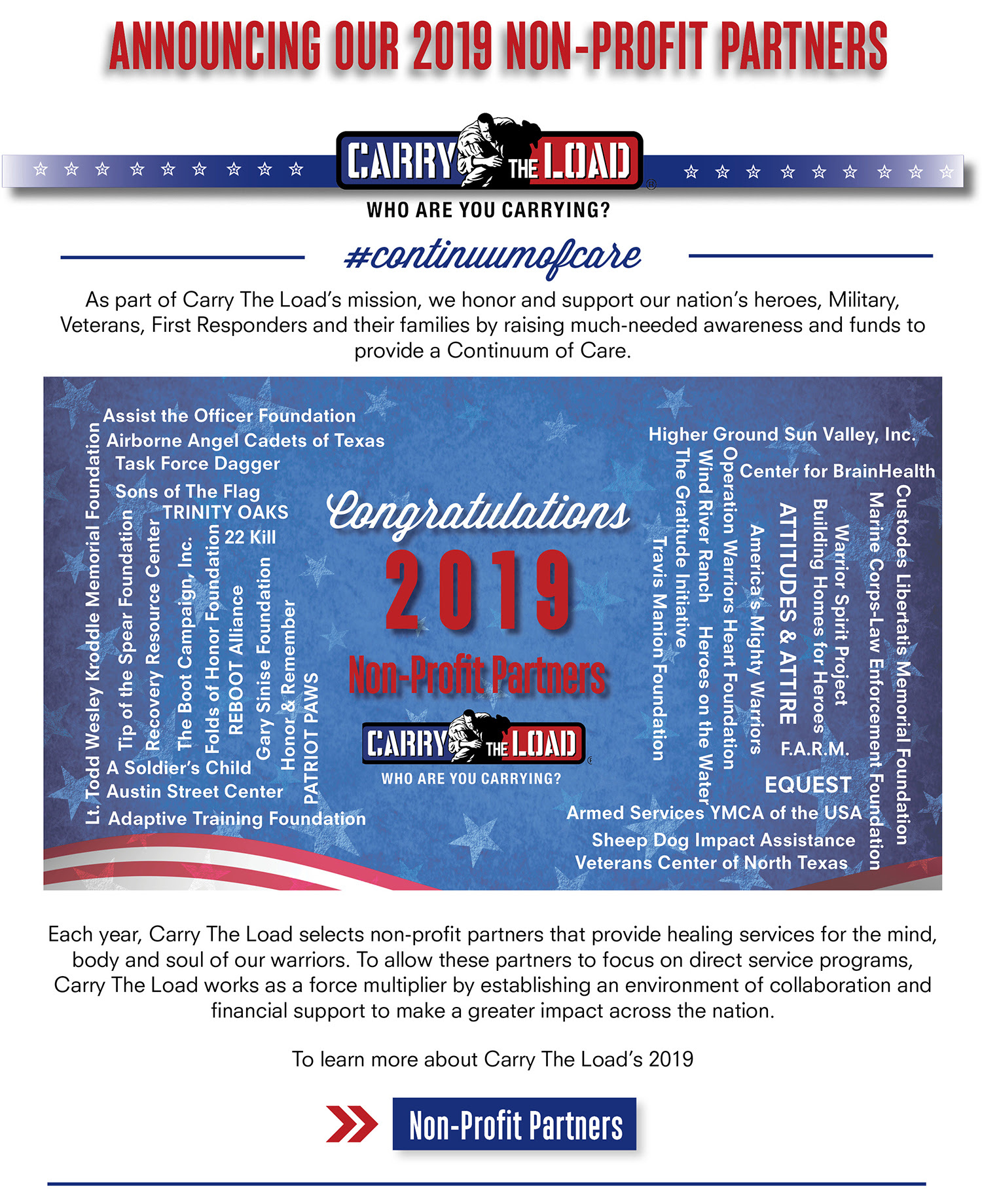 Click here to join our team at rallies and marches throughout the country in April and May. Join team "Custodes Libertatis Memorial Foundation" at http://www.carrytheload.org/site/PageServer?pagename=relay
---
24 Sep 2018
---
09 Jun 2018
---
17 Jan 2017
Greetings and best wishes in this New Year. The Custodes Libertatis Memorial Foundation (the "Foundation") was established to support the families of those Naval Alumni who sacrificed life and limb in defense of our country and our way of life.
The Foundation is a newly formed tax exempt nonprofit corporation chartered in the state of Delaware. The Foundation was granted tax exempt status from the Internal Revenue Service under section 501(c)3 of the Internal Revenue Code. The undersigned are founding members of the organization and comprise the current Board of Directors. Per its charter, and by design, the Foundation is neither able to profit from its activities, nor able to compensate any member or volunteer in the course of its operation. Current and future funds controlled by or entrusted to the Foundation will support the Foundation's mission.
The mission of the Custodes Libertatis Memorial Foundation is to provide financial benefits for the purpose of education to the immediate family members of Naval Academy alumni who have been killed or injured on or after September 11, 2001 in U.S. military combat or training, in service with U.S. intelligence agencies, law enforcement or as a first responder. We found relevant meaning in our Class of 2006 motto, "Custodes Libertatis," as we sought to name this effort to honor and memorialize those "Guardians of Freedom" who have sacrificed so much in our defense. While other organizations exist to benefit wounded or deceased West Point alumni, Special Operations personnel and other groups, the Naval Academy was in need of an organization or mechanism to provide financial benefits for education to the families of wounded or deceased post-9/11 alumni across all eligible graduating classes. The Custodes Libertatis Memorial Foundation will provide such assistance, regardless of the graduate's class.
If you are willing to assist in providing benefits from the Foundation to the children of our courageous shipmates, please contact us to volunteer your time or make a donation today.
This site will provide updates to upcoming events being planned throughout the United States, and will release more details on timing for this summer's initial round of scholarships. We look forward to hearing from you and working together to help those who have given so much in our defense.
Sincerely,
Justin Freeh, President
Daniel Runzheimer, Secretary and Treasurer
Samuel Spletzer, Director
---